Review by Stephen Brezinski

This model is part of a new series of 1/72 scale pieces that may stand alone or complement another model. Included are 12 pale tan & green resin parts for the gun, and two ammunition boxes. No loose rounds though. The parts appear very very delicate so take care seperating them from their plugs. Detail looks superb. The wheel spokes and gun shield are very thin. Quality is very good and is a step up from the older, out of production Attack resin kits. Highly recomended for intermediete and advanced modelers.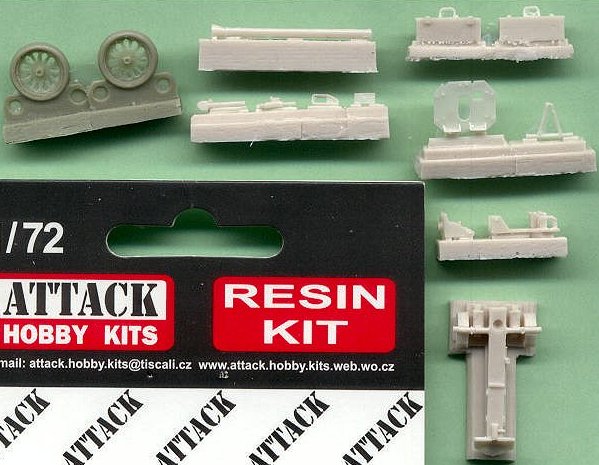 This model depicts a late WW2 antitank rocket launcher firing the same rocket projectiles as the shoulder fired 88-mm Racketenpanzerbuschse [With a weight of 270 lbs (123 kilos) it was hardly as mobile]. Also offered by Attack is a winterized version with skis rather than wheels.